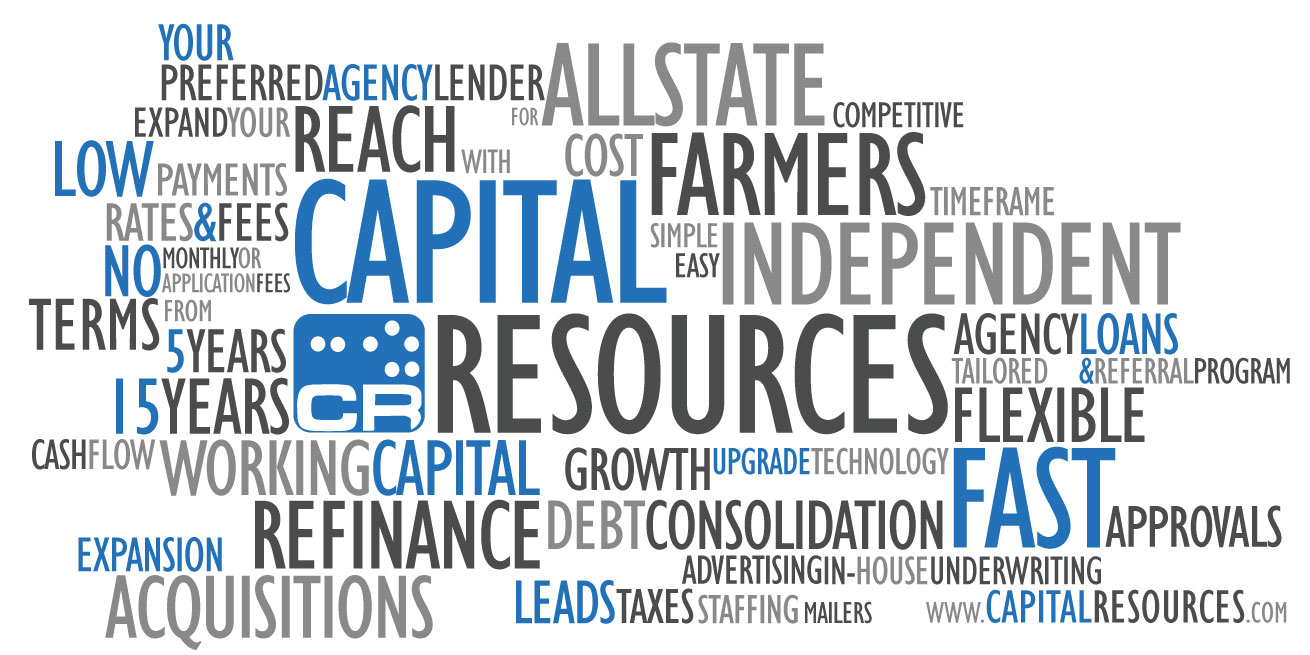 Why Do I Need Life Insurance for an Insurance Agency Loan?
There is a lot that goes into applying for and obtaining a business loan for your small business.  Applications, personal financial statements, tax returns, profit and loss statements and business reports are just a few of the many documents lenders require to evaluate a potential business loan.  And then, when everything seems to be in order, most lenders will require a life insurance policy to be assigned as collateral.  Why do lenders require life insurance?   How much life insurance is needed?  Is there a certain type of policy required?  What is the difference between assigning a policy to a lender vs. naming the lender a beneficiary?  What if I am uninsurable?  How does it benefit you as borrower?  These are all good questions that one should discuss with your lender when applying for a business loan.
Requiring Life Insurance as collateral for a business loan is not a new practice, but an old one that is making a resurgence.  For years, requiring a borrower to get life insurance and then assign enough of it to pay the loan off in the event of a borrower's untimely death was standard practice.  As the competition among lenders grew, life insurance requirements went somewhat lax.  However, the requirement is coming back at a fast pace.
Why Do Lenders Require Life Insurance on Business Loans?
 The simple answer is, small business typically has one or a few key people to own, operate and run the business.  Without the "key" person, the business may not survive.  As such, a pledge of life insurance dramatically reduces a lenders risk in the event of untimely death of the business's key person or owner.  Lenders are in the business of making loans and having those loans repaid in a timely manner.  The last thing a lender wants to see is a business owner's untimely death and then the business tied up in probate (Probate is the process of proving one's will, providing notice to creditors, paying expenses and transferring property according to the will or under the laws).  The probate process can take a long time, during which lenders may or may not be getting payments.
Having a life insurance policy pledged as collateral for a business loan can also protect the borrower and his/her heirs.  In the event of a borrower's untimely death, a life insurance policy can generally be paid within 30-90 days.  Lenders are only entitled to collect the amount due under the loan documents.  Any excess life insurance proceeds are paid to the policy's beneficiaries, which may provide needed money for funeral and other expenses that may need to be handled.  Having the proceeds from an insurance policy pay of a business loan can also eliminate paying additional interest or other expenses on the business loan, and provide loved ones with the time to evaluate and plan for the future of the business without pressures from the lender.
How Much Life Insurance is Needed?
Generally, most lenders require enough life insurance to pay off the loan in the event of the borrower's untimely death.  As an example, if you take out a loan for $100,000, most lenders will require the assignment of a life insurance policy with a face value of the same amount, $100,000.  Some lenders may require a policy slightly higher than the loan amount to cover any interest or expenses, and some lenders may allow for a policy lower than the loan amount if other collateral is available.   If a lender requires life insurance on a business loan, it is best to have an early discussion regarding the amount and sufficiency of the policy you intend to assign.
What Kind of Policy is Required?
Lenders do not generally care what type of policy is assigned.  Generally, borrowers typically try to match an inexpensive term policy with the term of their loan to satisfy a lender's requirements.  However, lenders are mostly indifferent about whether a borrower assigns a term, whole or variable life policy.  It is recommended that a borrower consults with his/her financial planner to determine what is the right choice for their situation.  Keep in mind, lenders are only entitled to receive life insurance benefit for the amount due under your loan documents.  As your loan pays down, the life insurance policy's face value generally stays the same.  In the event of an untimely death, any excess life benefit from the policy is paid to the policy's listed beneficiaries.
Assigning a Policy vs. Listing my Lender as a Beneficiary
When death benefits are paid, they are paid first to any assignee on the policy and then to the beneficiaries.  Lenders usually require an assignment of the policy and do not want to be listed as a beneficiary.  The primary reason is to allow the lender to be paid first. Any remaining balance, if any, is then paid to the policy's beneficiary.  It is important to discus any assignment with your insurance carrier and your lender. Most insurance companies require an assignment to be done on their form and will not accept other forms of assignment.  Getting the right form completed can save a lot of headaches for you and your lender after your loan closes.
What if I am Not insurable?
 Some people are not eligible for life insurance, for a variety of reasons, and are deemed not insurable. If you go through the process of trying to secure a life insurance policy and are deemed not insurable, speak with the lender about other options that may be available.  Most lenders will require life insurance when it can be obtained, regardless of cost.  The cost of the policy should be factored into your consideration regarding obtaining a business loan.  In addition, being deemed not insurable by one life insurance company does not mean you are insurable from another.  Check multiple companies, not only for insurability, but for price and other variables that may be important to you.
How Does a Life Insurance Assignment Benefit Me, the Borrower?
An assignment of a life insurance policy to a lender doesn't just benefit the lender, it provides peace of mind to you, the borrower.  An untimely death of a loved one is a difficult situation for everyone, but more so to your family members, your employees and your customers.  The last thing your family members want to think about following an untimely death is the business loan.  They need time to mourn, to evaluate the effects on the family and often are left trying to figure out everything that needs attention. The same holds true for your employees and customers.  They are left wondering what is going to happen to them.  Is the business going to stay open and survive or are the employees going to have to find new jobs and the customers a new place for their business?
A life insurance policy assignment to your lender will generally pay off your business loan within 30-90 days.  By eliminating one aspect a family must deal with following an untimely death, a life insurance policy assignment, sufficient to pay off a business loan, will allow a family ample time to evaluate a business and plan for its future, without making rash decisions based on a business loan.  At the same time, employees and customers can have some peace of mind knowing they still have a place to go, at least until a longer-term plan is determined.
Obtaining a business loan can be a cumbersome task, but can be the difference between status quo or taking your business to the next level or to heights not imagined.  Doing a little bit of research can make the process much smoother and a lot less stressful.  Most lenders will tell you up front if they require life insurance as collateral for a business loan.  If they don't, ask the question.

How Do Lenders Define Risk? The primary consideration for lenders when evaluating a new insurance agency loan is risk. If you are considering a loan for your insurance agency, it is important to understand how most lenders perceive risk. Often, lenders discern risk...
read more